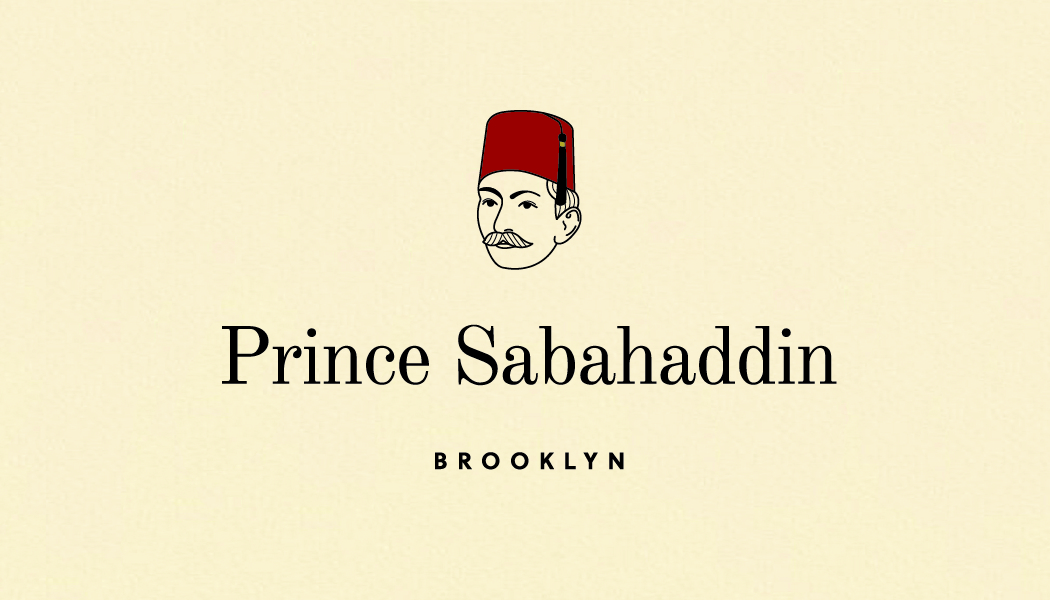 Prince Sabahaddin is a monthly pop-up brunch spot based out of Williamsburg, Brooklyn that serves Turkish and Middle Eastern breakfast. First emerged as a side project in October 2012 for Busra herself as she tried to recreate the food she missed from home, the results (posted on then just blooming Instagram) immediately gained a strong following. Starting March 2014, Prince Sabahaddin has been open to friends, family, and friends of friends.
Prince Sabahaddin is equal parts inspired by how food is made in the intersection of Mediterranean and the Middle East, Brooklyn's bare bones, local and seasonal approach to menu-making, and its namesake, Prince Sabahaddin himself.
Prince Sabahaddin is proudly vegetarian and vegan friendly.
Please e-mail prince.sabahaddin@gmail.com for any inquiries.
Prens Sabahaddin Williamsburg, Brooklyn'de Türk ve Orta Doğu mutfağından kahvaltı seçenekleri sunan, ayda sadece bir Cumartesi günü açık olan bir pop-up kafe.
Ekim 2012'de, Büşra'nın Türk kahvaltısına duyduğu özlem ve New York'ta bu özlemi giderebileceği bir yer bulamamasının sonucunda kendi kendine hazırladığı kahvaltılar ile başlayan proje, kısa sürede Instagram'de dikkat çekti ve yüksek sayıda takipçi kazandı. Mart 2014 itibariyle, Prens Sabahaddin Büşra'nın yakın çevresine referans sistemiyle hizmet veriyor.
Yemekler ve ambiyans ilhamını Akdeniz ve Orta Doğu'nun buluştuğu coğrafyada yemeğin anlamından, Brooklyn'in yerel ve mevsimsel ürünleri en sade haliyle kullanarak menü hazırlamayı teşvik eden yaklaşımından, ve kafenin isim babası, Jön Türk Prens Sabahaddin'den alıyor.
Prens Sabahaddin'in menüsü gururla vejeteryan ağırlıklı ve vegan dostu.
Rezervasyon ve sorularınız için lütfen prince.sabahaddin@gmail.com'dan iletişime geçiniz.
Prince Sabahaddin logo by Ninze Chen.